LISZT: Piano Music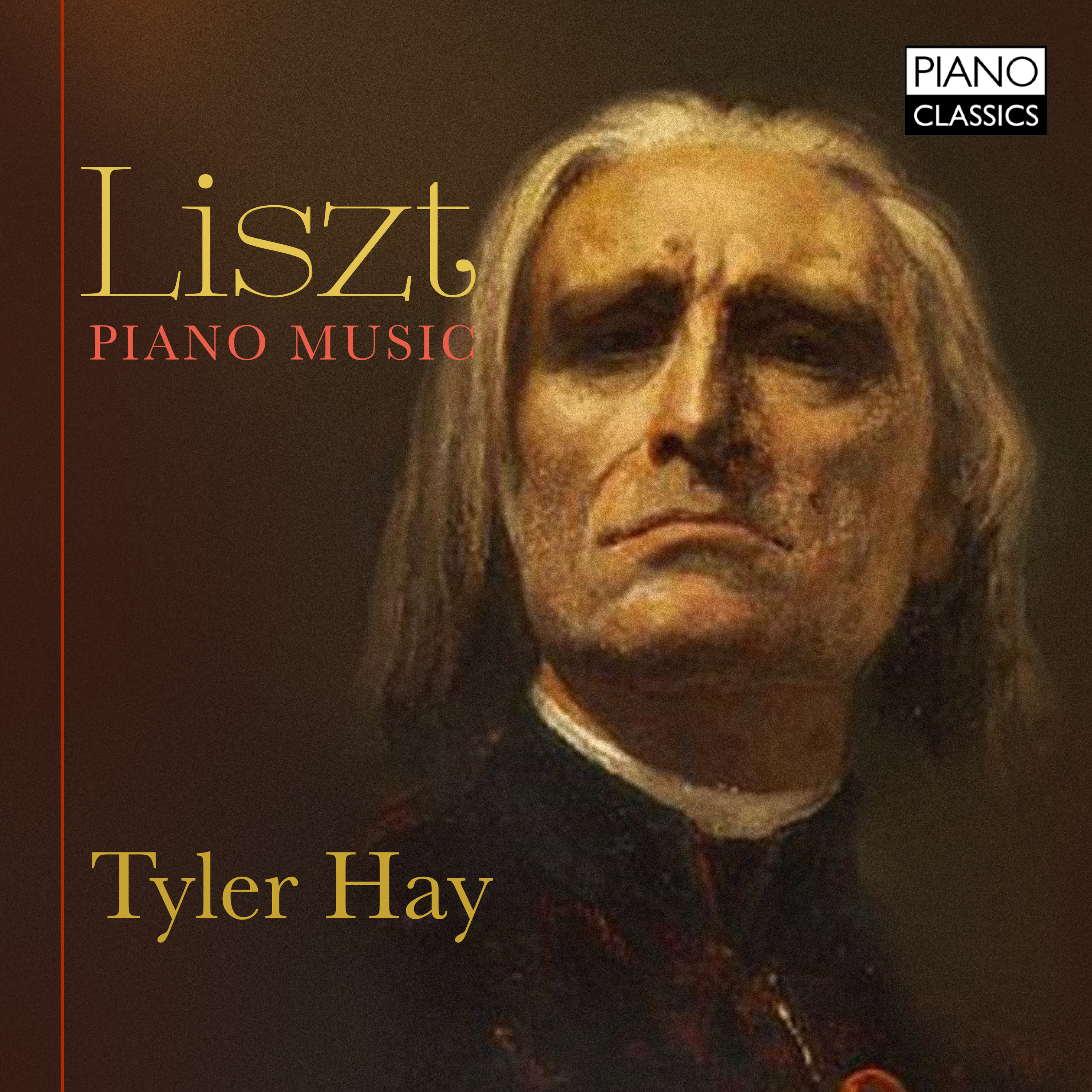 | | |
| --- | --- |
| Composer | Franz Liszt |
| Artist | Tyler Hay piano |
| Format | 1 CD |
| Cat. number | PCL10138 |
| EAN code | 5029365101387 |
| Release | April 2018 |
About this release
Born in 1994, the British pianist Tyler Hay is a scholarship student at the Royal College of Music where he continues his studies with the eminent piano pedagogue Niel Immermann. He already has an impressive concert diary of recitals and concertos throughout the UK and beyond: this is his debut recital, concentrating on a composer for whom he feels a particular affinity. Indeed his advocacy of Liszt has been recognised in the Liszt Society Competition in November 2016, when he won first prize.

Tyler Hay's Liszt recital ranges over the composer's protean output. It opens with the Gothic splendour and intricate counterpoint of the Fantasy and Fugue on B-A-C-H but immediately continues in the much more intimate and elusive idiom of the first of the Valses oubliées, which are dispersed like hidden treasure throughout the album. Composed between 1881 and 1885, the Valses are fully representative examples of a 'late style' in Liszt, reflective mood-paintings that shift between pensiveness, resignation, and reverie.

More extrovert works are interleaved with them. Tyler Hay plays Les jeux d'eaux à la Villa d'Este, the shimmering masterpiece of tone-colour from the second book of the Années de pèlerinage. There is also the pianistic thunder and lightning of the First Mephisto Waltz, and the D flat major First Ballade, before a return to Gothic grandeur and Bach with the Variations on 'Weinen, Klagen, Sorgen, Zagen'. Tyler Hay closes this assured debut recital, appropriately enough, with a farewell: the Abschied which is a setting of a Russian folksong supplied to Liszt by his pupil Alexander Siloti: a model of quiet simplicity and one of the composer's most touching miniatures.

This innovative program of Liszt piano works shows the different faces of this towering musical genius: "Liszt the priest" is represented in works with a religious character or reference: the mighty B.A.C.H Fantasy & Fugue and the "Weinen, Klagen, Sorgen, Zagen" Variations, two works of immense proportions and drama, in which the chromaticism is extended to its limits. The "Jeux d'eaux à la Villa d'Este" is a late work in which Liszt lets the holy water pour and glitter in heavenly light. "Liszt the devil" is represented by the famous Mephisto Waltz No. 1, with its devilish laughter and fiendish virtuosity. "Liszt the Visionary" is represented by the four Valses Oubliées, short works with future looking harmonies and eerie melodies. The four Valses are not played in a row but are placed between each "big" piece, as a welcome relaxation after their tension and drama.
Young British pianist Tyler Hay recently issued a CD with original piano works by John Ogdon. He won the First Prize of the British Liszt Society Competition.
Track list
Disk 1
Fantasy & Fugue on the Theme B.A.C.H., S.260

Valse oubliée No. 1, S.215/1

Années de pèlerinage III, S.163: II. Les jeux d'eaux à la villa d'este

Valse oubliée No. 2, S.215/2

Mephisto Waltz No. 1, S.514

Valse oubliée No. 3, S.215/3

Ballade No. 1, S.170

Valse oubliée No. 4, S.215/4

Variations on the Theme of Bach Weinen, Klagen, Sorgen, Zagen, S.179

Abschied, S.251